This is a pretty damn niche tool unless you have the willpower and space to buy one but the MSA-1500's seem to show up often enough through Craigslist/FB Marketplace and online liquidators and sell for a lot less than the cost to drive and load it on a trailer ($150 or less) and I don't mind getting dirty messing with these older analyzers because according to google nobody knows how to use them.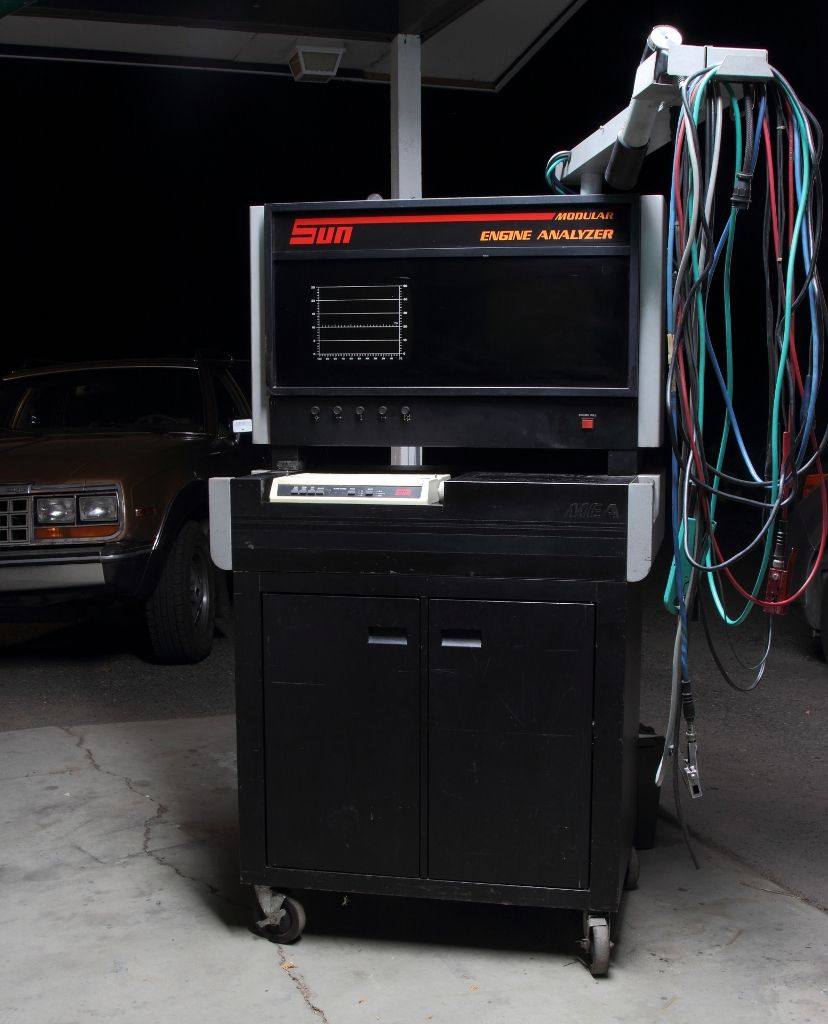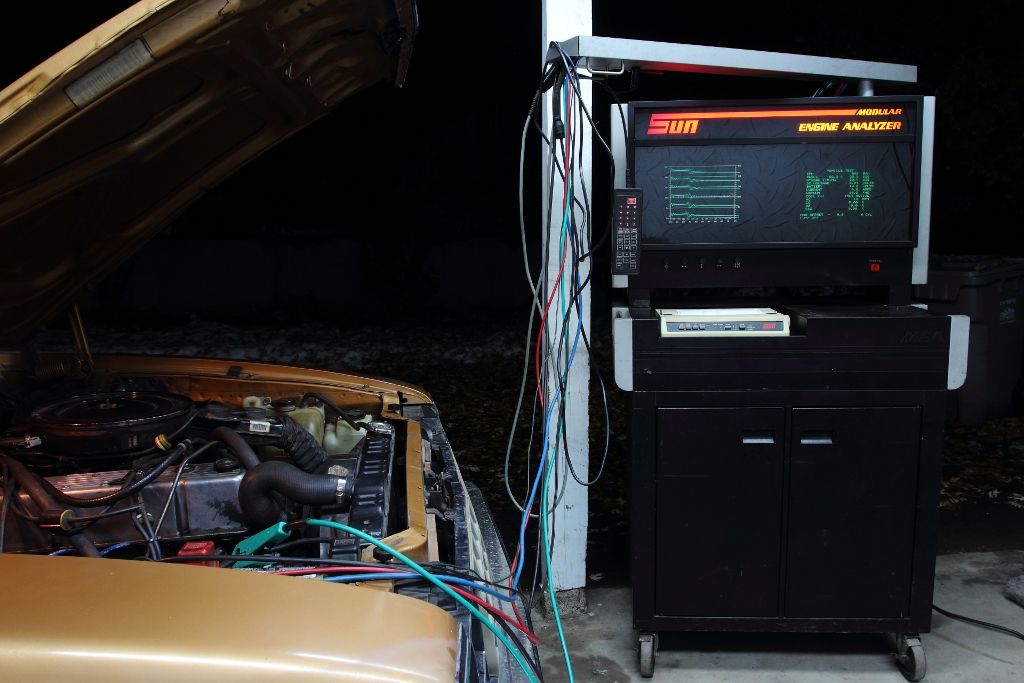 Late 80's and early 90's styling so pardon the design clash if everything else in the garage is from the 60's/70's but it will work with damn near anything you roll it up to. Base models can monitor RPM, strobe timing, dwell, battery voltage, secondary coil HV and spark efficiency per cylinder, plus disable cylinders one at a time. Compatible with 2/4 stroke engines up to 12 cylinders. (!) Works with both positive and negative ground vehicles and both points and solid state ignition systems. There's a multimeter built-in for volts and ohms/continuity and a full engine kill button.
Options included combination amp clamp and universal vacuum pressure kit, Coil primary voltage, magnetic timing probe, hard copy printer and CO/CO2/HC/O2 exhaust gas analyzer. Technically the cart and boom arm are also options but I don't see why you wouldn't of just bought them anyways.
They don't seem to be too bad for maintenance. The electronics are rather simple inside and other than possibly having to reseat a chip or two it doesn't seem like the kind of thing that just drops dead unless someone goes in and tries to recalibrate it themselves. The test cables seem to be interchangeable with most of the Sun machines from the 70's and 60's. The only real snag is the gas analyzer. If you are really savvy there are both the owners manual and the service manual available online (It's in a huge dump of manuals found
here
) but to rebuild and maintain the analyzer is expensive. Nearly 20 feet of tubing to replace, the oxygen sensor is $150 and is only rated for 16 months and the calibration data is stored in memory that is protected by a long dead battery. A full recalibration also requires an expensive cylinder of calibration gas however if you don't care for that the machine will continue to work fine with the analyzer not working.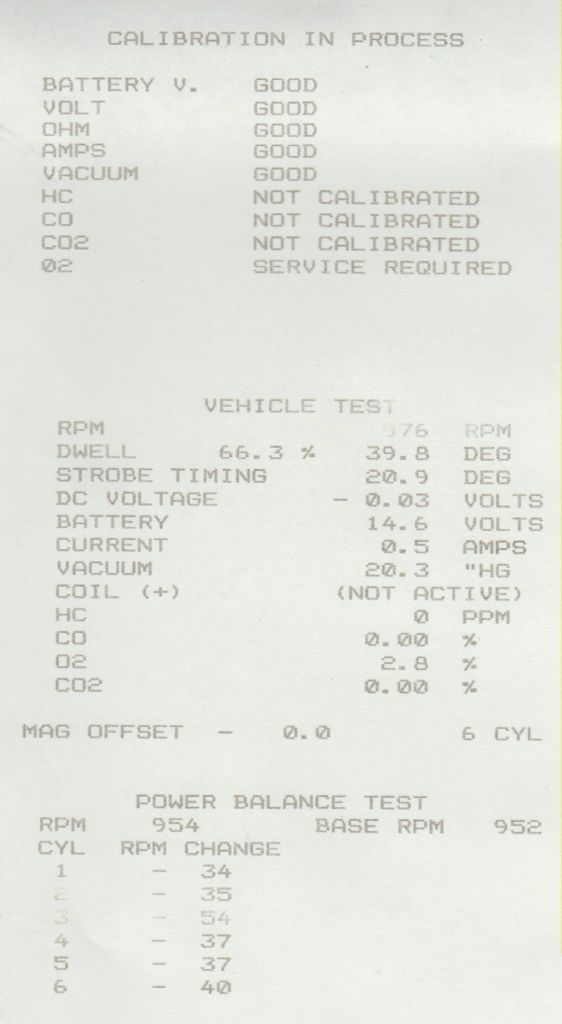 Other than alternator testing and a few newer things I doubt we care about here (distributorless ignition, Mercedes Diesel and non-AMC computer diagnostic checks) there's not much else it can do so it's absolutely a thing for people with a big enough garage and small wallets.