Didn't get a lot done this week.
Got a little more painting done.
Lowering plates got here this morning so into the solvent tank they went and got a quick scrub down. Then got a good coat of primer and then matte black.
Found a bell housing on craigslist last week. This bell came from an early CJ with a 304 and a T-15. I asked the seller if he could measure the depth of it and low and behold it's 8" deep! Took it down to my local NAPA machine shop and asked them to clean it up for me. Too big for my little solvent tank. He did a really nice job on cleaning it up and it was worth the 20 bucks to have them clean and bead blast it for me. Little bit of primer on it to start with.
I am going color match it to the 401.
Pulled back the skirt on the Gremlin today and took a few shots of the interior. Talk about a blast from my past!
And of course all the dumb stuff that I did to this poor car. At the time it was a cool place to mount my amp and equalizer. I am going to replace the whole dash with one that I was able to salvage from a Hornet about 8 years ago.
This is just the gages and if you can read the miles it was crushed at only 50,XXX!!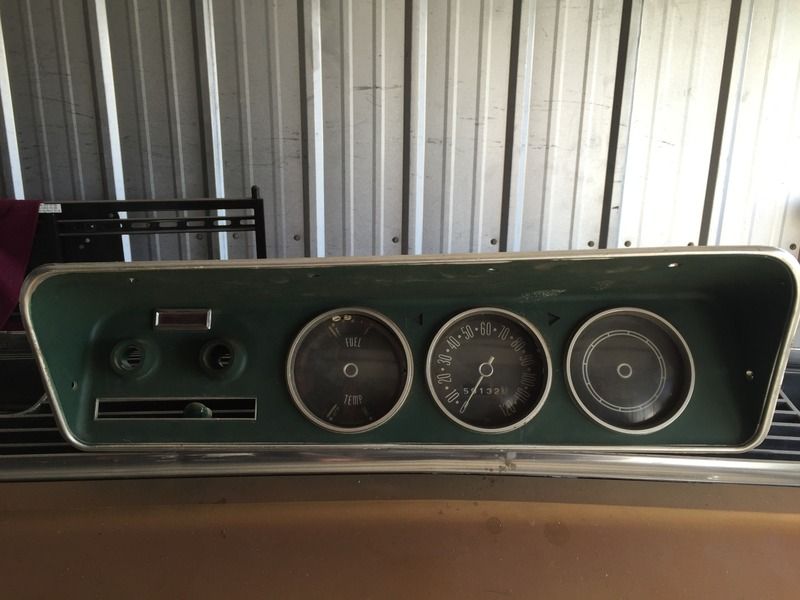 Did these dash parts get plated then painted? Cus the paint job on this bezel kind of sucks! Still got a lot of work a head of me and I am in this thing for the long haul!