Motor Build...
I was going to build a 360 for it. Purchased a partial engine kit off of eBay and I am glad that I did. Had most of the parts that I needed for the heads to be rebuilt. Then I found a 401 on Craigslist. Didn't have the cash on hand, but I did have a nice set of stock wheels off of my Magnum AWD for sale. I had to drive about 3 hours to sell the wheels for the purchase price of the 401. Then drove another hour and purchased the 401 with the bucks that I got from selling the wheels. WIN-WIN!!
Drug this home almost a year ago...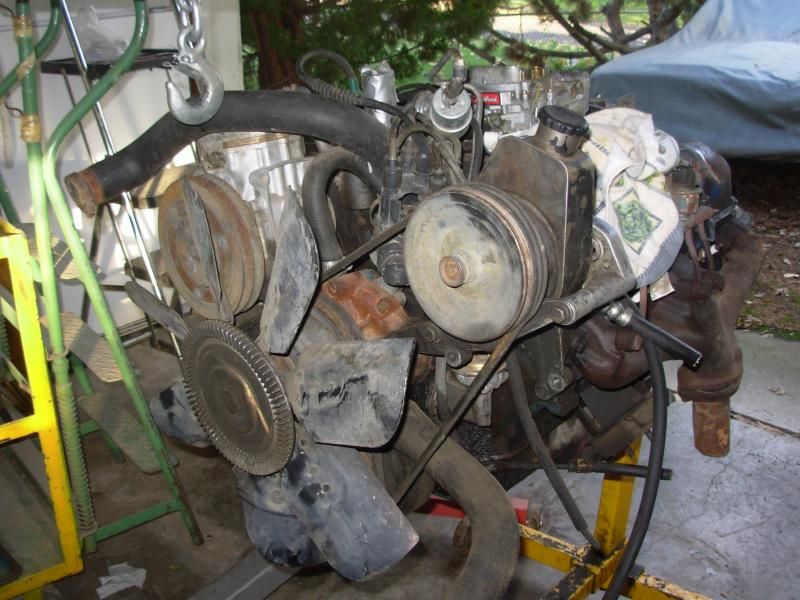 Tore it down and found this...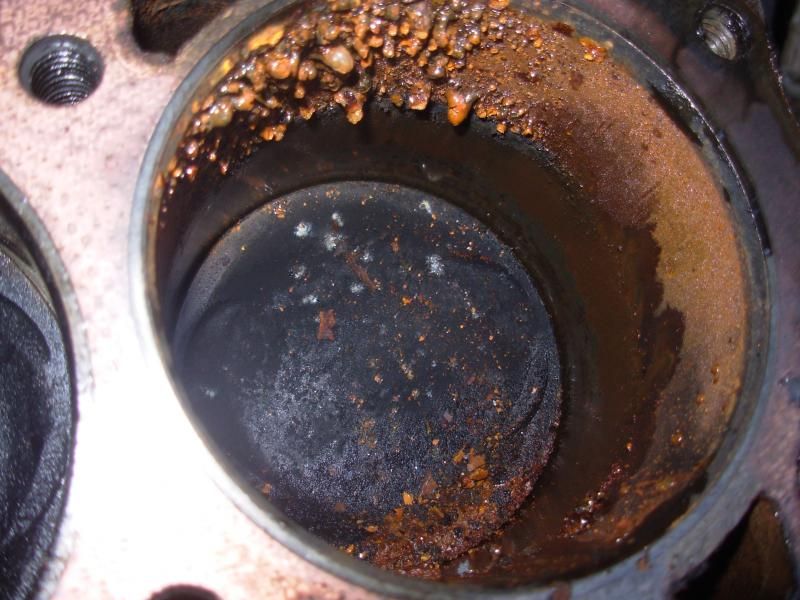 RUSTICLES!! With some help from people here on the forums I was able to sand out most of the rust and get it completely torn down and taken to my local NAPA machine shop.
Refurbished the rods and installed ARP rod bolts. Sent the crank to Bruce Battles out of Grangeville Idaho and had the crank turned to 10/10. Once the crank was back from Bruce, I sent the whole rotating assembly to Spokane Washington and had it all balanced with in one gram. I had to have it re-balanced as I am going from an auto to a 4 speed.
We installed speed pro forged 27.5 dished pistons with moly rings. The block was also decked. Bearing are Clevitt 77 as those where original to the motor.
This is what I brought home from the machine shop...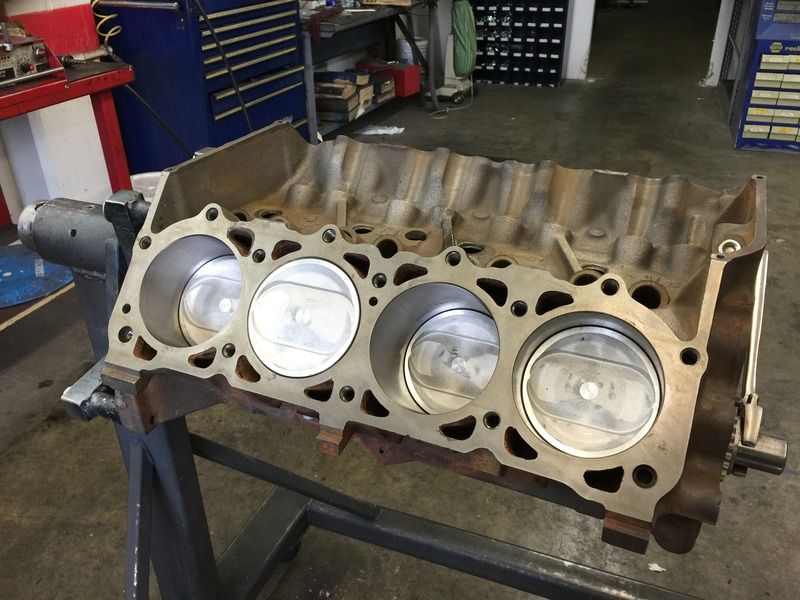 I've been taking my time with this as I really don't want to screw things up and have to do things twice.
Installed a Delta cam in a Comp 280ish grind. Cloyes true street double roller, NOS fuel pump eccentric and oil shredder. Timing chain cover was still in excellent shape and just cleaned it up and reused it.
Purchased a match set of dizzy gears from a forum member here as the original was rather shot and I wasn't going to take a chance with a screwed up set of gears.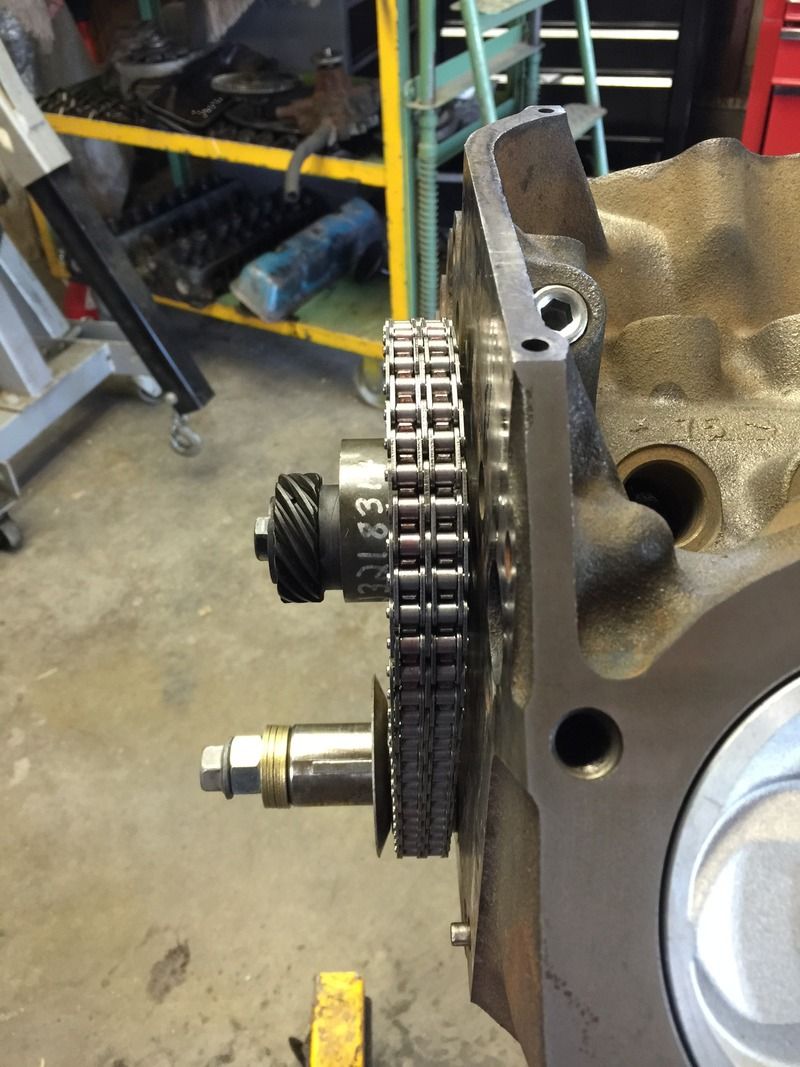 The heads are a set of 993's that I once again purchased off of Craigslist for 50 bucks. They were stripped, shot peened, then new valves, valve guides, comp springs and retainers. The seats where like new so those where not replaced. The heads had been gone through once before and that was the of the reasons why I purchased these particular heads. Plus I didn't want to have to spend the extra coin on having the 502's that came with the motor machined for rollers.
Installed the heads and timing cover. Oil pump is a new melling with red spring.
Next update is paint and final assembly..
Thanks for reading!
William


Edited by BrotherBamc - Oct/10/2015 at 11:45pm