OK you want curtains here you go
!
Actually I got back on the project and every time I think it's done I come up with another idea.
So since the last pictures I added the rear wooden panels and parked the warped carpet originals>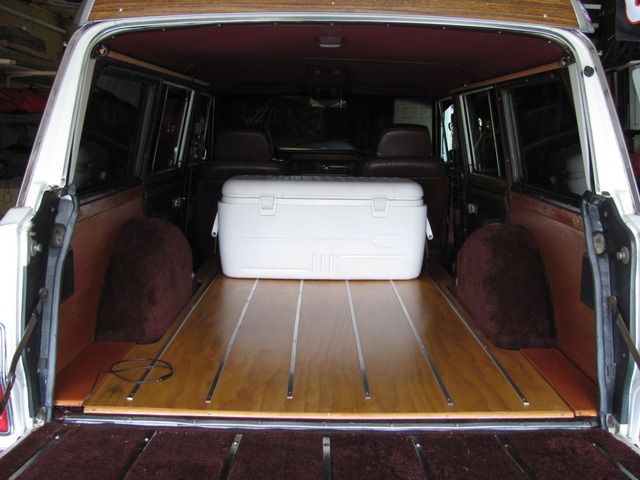 Drivers Side and ran a cable under the wood for a rear Ipod Hook-Up>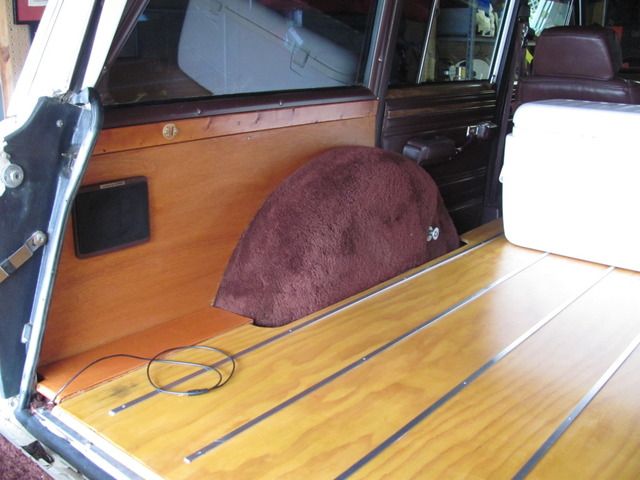 Passenger Side Panel>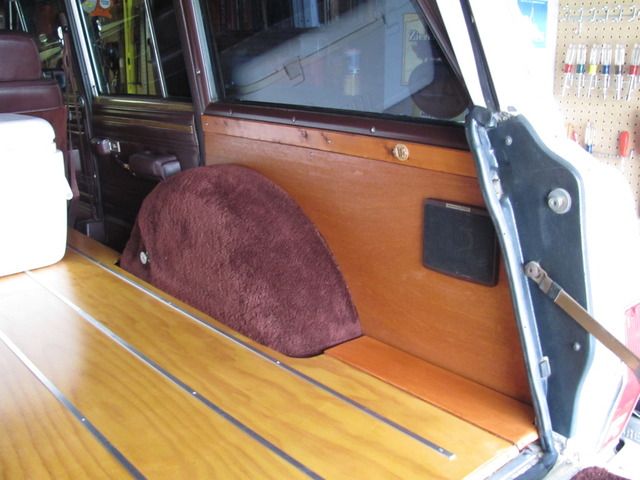 Another view of the aluminum strips / floating floor>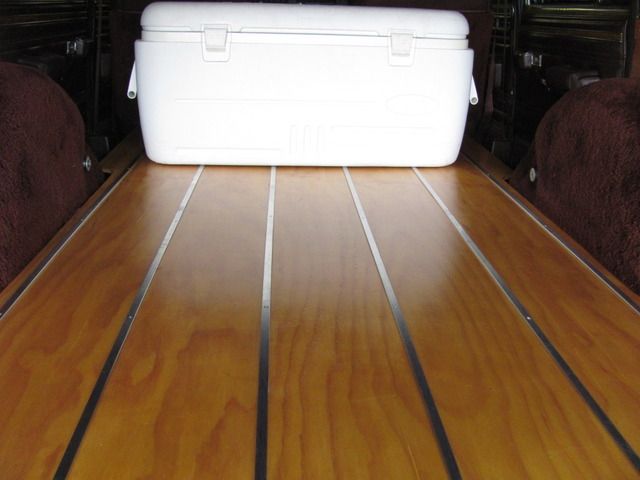 Curtains and yes my wife was proud to contribute to the project
.
I take a couple of magnets to hold the curtains to the metal for the rear area>
Found the perfect box for curtain storage>
And a great place to store them>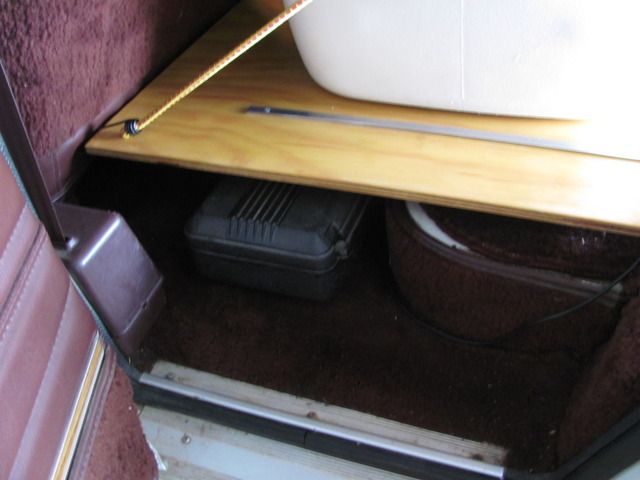 Now the further up to the front of the wagon I get the more I want the natural wood look. So last weekend I took the arm rest out and plan on building a nice wooden console with a padded armrest on top. I'm also going to experiment with wooden door panels in the back so stay tuned in a month or so more wood will be applied
.