The Rocker panels are installed. Cut out the old rusted panels right at the factory spot welds. I sanded primered and painted the back side of the replacement panels for future rust protection. I taped off the back side of the flange area and after painting the backside of the panels the 1/2 of bare metal showing was painted with weld-thru primer ( Zinc rich primer)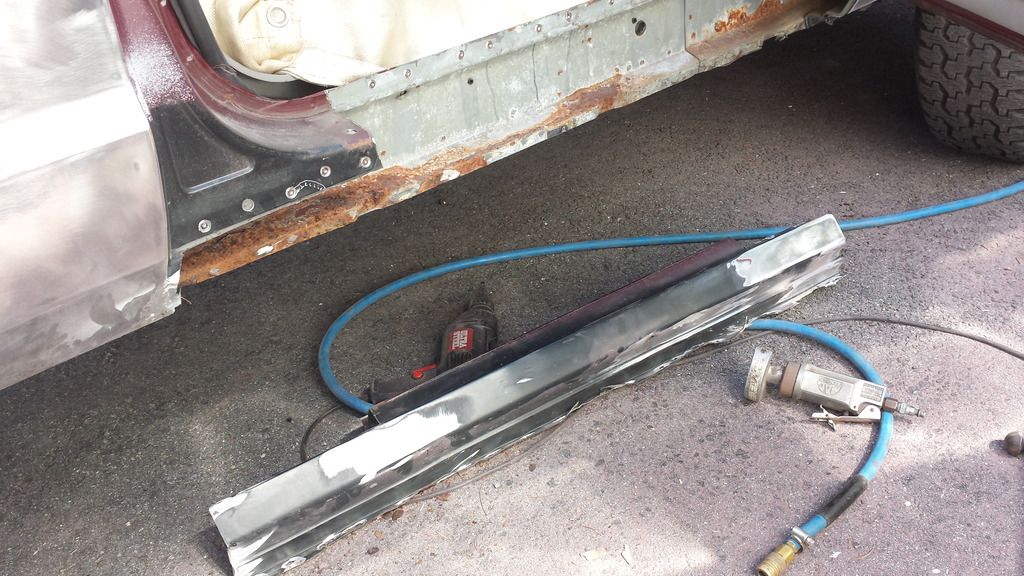 Before installing the rocker panels, I cut out the rust on the inner rocker panels and made a few metal patches, welded in place and applied primer, paint and weld-thru primer the same as the outer rocker panel.
Unfortunately the replacement rocker panels were not made correctly (contours were not correct) and I had to split the rocker panel length wise, and create the correct contour.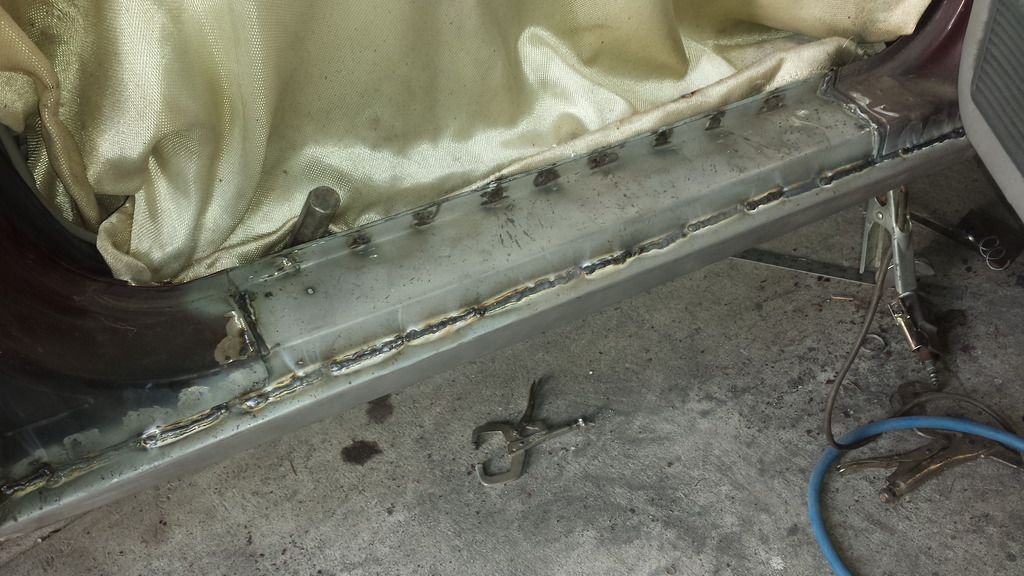 Finished cleaning the welds, body work and epoxy sealer to finish up the weekend.