To take the transmissions apart, watch these videos:
It's really not hard. I swear. Watch the videos and write down the steps. Writing them down helped me memorize the steps. Maybe it helps you to sing the steps as you watch the video to remember them. Do that then.
You just need some metric sockets, a magnet, snap ring pliers, and a harmonic dampener puller to take off 5th gear.
You can skip taking off the shift rails if you're doing a basic rebuild and not a complete teardown.
In that case you can follow this guys pictorial
Once you open it up, it will look like this (this is actually a AX15 4x4 trans I'm working on)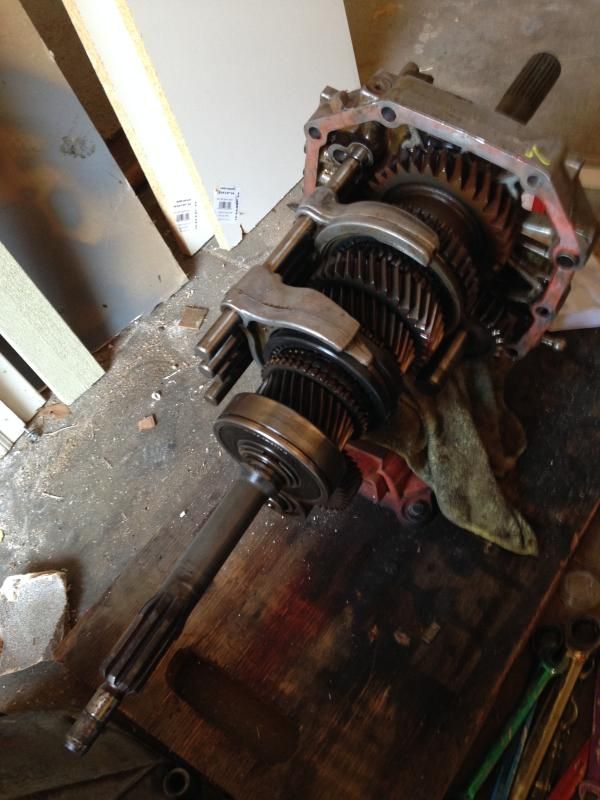 The only differences between the AX15 2WD and 4WD is the main shaft and tailhousing. Those have to go together.
Here you can see the length of the output/main shaft matches its 4x4 rear housing or intermediary housing.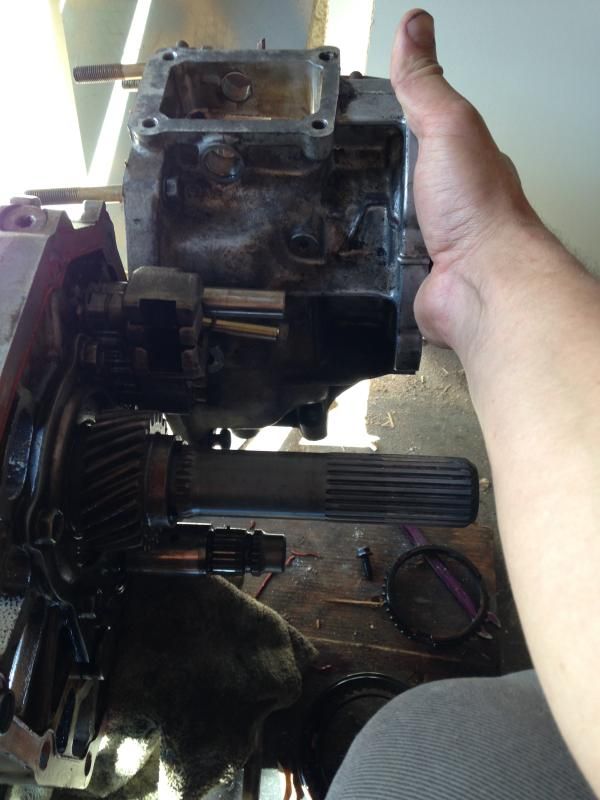 Once you take off 5th gear and reverse, the counter gear comes loose.
Wouldn't it be so much easier if you could just swap the input shaft?
The reason you cannot, is because the counter gear is one piece and so you can swap input shafts between AX15 and R150 and R151 because they have 29 teeth on the input gear. The R154 has 34 teeth and won't swap with any other transmission. I have a theory that the number of teeth on the input shaft hints at the torque rating:
Lowest to highest torque rating, by box and input teeth
Small box
AX-5 27 teeth
W55, W56, W58, W59 - 32 tooth
Big Box
AX15, R150, R151 29 teeth
Aisin doesn't give good torque information unfortunately
Here you can see the input shaft with the aforementioned teeth and where it separates from the main/output shaft.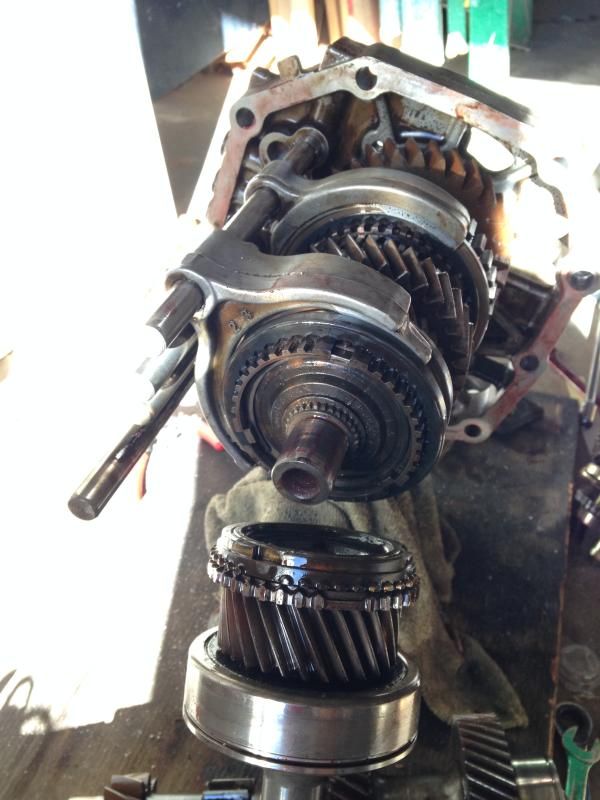 Now you can take out the main shafts out and take them to the transmission shop to have the gears switched. You probably want to bring a basic rebuild kit with bearings and synchros with you. The end is in sight!
Once you get them back, put it all back together, and bolt it on...


Edited by 71hornet6 - Oct/18/2014 at 7:41pm