Some of you knew I was looking for the B5 Deep Maroon Metallic SC360 that was at the AMCRC show this past fall. While it took some time and tracking down, I finally located the owner and made the deal to purchase the car. This past weekend I met the owner in Iowa to bring it home - just hours ahead of the huge snowstorm!
This car is unique in that it's color was not a standard color for Hornets in 1971. Somehow this car was special-ordered this way, which is neat since so few SC360s were built. I've spoken to owners and past dealers who ordered the cars and couldn't get them, or ordered cars spec'd one way and received something else.
The car was built in December 1970 and is one of 306 Go-Pac 4-speed cars. It was bought new on 4/12/1971 at Cross Country Motors in Denver. It was parked around 1977 and basically sat until this year. The interior upholstery and paint got pretty beat up over the year, but except for the lower quarters and driver's quarter, it's very solid. The owner I bought it from literally saved it from being cut up for scrap metal - the cutting saw was running and he luckily stepped in. The car is a real time machine - original hoses, reverse lock out, red oxide (!) rear end center section... it's going to be a fun car.
I'll be documenting the restoration of this car here over the next few years. It will be receiving a complete OE rotisserie restoration as my Gremlin had performed. I sold my yellow SC360 to a forum member who I believe will begin working on it this spring.
Here are a few pictures:
BillD and I loading it up at midnight on a cold Iowa night
enroute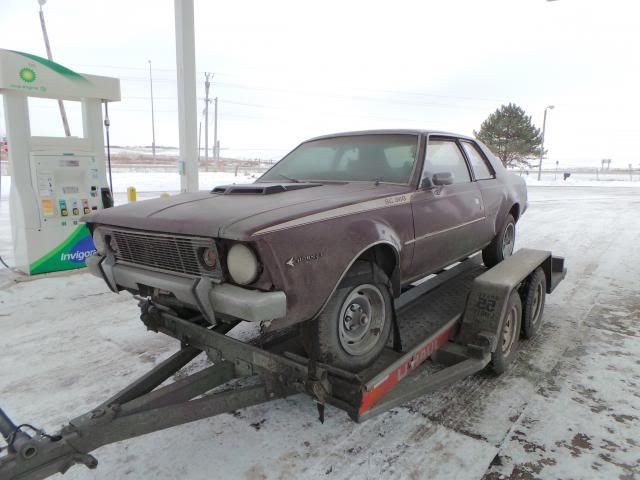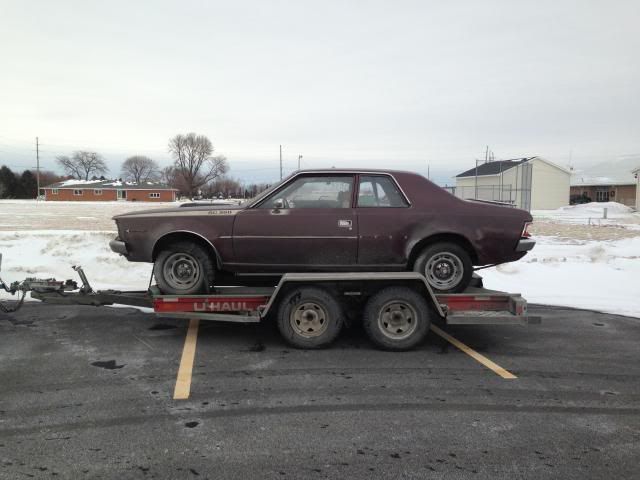 1000+ miles and 1 day later - unloaded and inside!
Engine had been removed by previous owner to be rebuilt
Interior needs a little tidying up
Stay tuned to this thread as work begins!