amchornet1970 : I don t want to use a scoop. It may be nice on a Gremlin, an AMX, but I m really not sure it s ok for an Ambo 66 4 doors :) And I want the car to look like a mild custom. I ll find a way to make it fit. Maybe using other injectors than the TBI. The problem is the carbs are made of zinc, so they can t be welded .
farna: the "cores" are used to leave the holes. They are made with a mix of sand and linseed oil, baked at about 400 for about 1 hour. The mix becomes hard with heat.
The rest of the mold is a mix of sand , bentonite clay, and a bit of water.
I ve made casting better than this one. The defects are because the molten alu was a bit too hot.
So it made moisture bubbles.
I knew it, but it was the first time I made a so big part, and wanted to be sure all would be filled. The final part weight 2.3kg :) Maybe I ll cast another one, not as hot.
Look at this part, it s 1 1/2 " and even if there s some pitting, it s not so bad. So it can be done.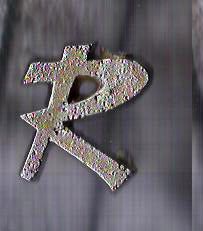 A plaster mold can t be used for 2 reasons.
The first one is when you pour alu, air as to leave the mold to make room. The mix of sand and clay is not "airproof", it s like the little stones in aquarium to provide air and bubbles.
The second reason is that plaster always keep humidity. So when you pour molten alu at 660 celsius / 1200 F, the water vaporise, expand and you have a nice bomb, or a volcano. Make your choice :)