Thanks all :P I hope you like my home made crazy idea.
Now the bottom is quite finished for now, I started to work on the top.
Of course I don t have a mill.
But I have a wood router and pieces of wood laying around. And safety glasses, of course ....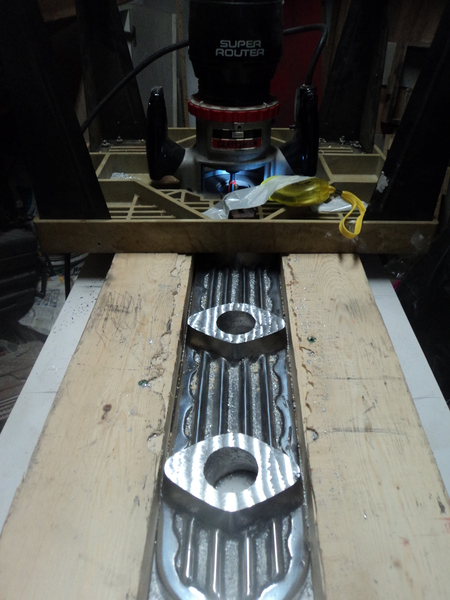 Not perfect, but with sand paper, a glass and prussian blue, it will be straight.
Never forget silicone sealant is sometimes our best friend :)