I have a nice #7120 Jeep head to use on the 232.
So I need a nice intake.
Here s ... Fortunately, I now have a job where I can have acces to a lathe, a mill, TIG , etc ..
It began with a Jeep intake.
I think it s a Renix. Please confirm .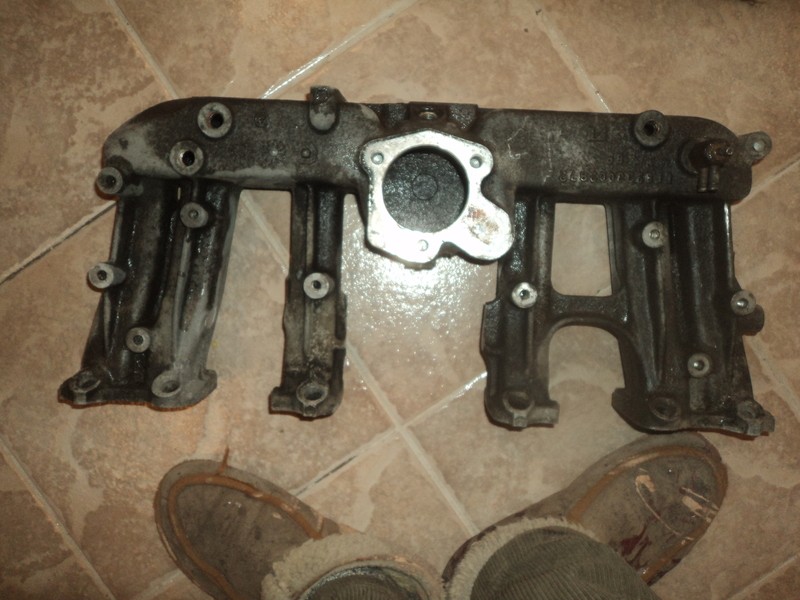 You may notice my nice shoes, made of sheep from France :P
Cutted.....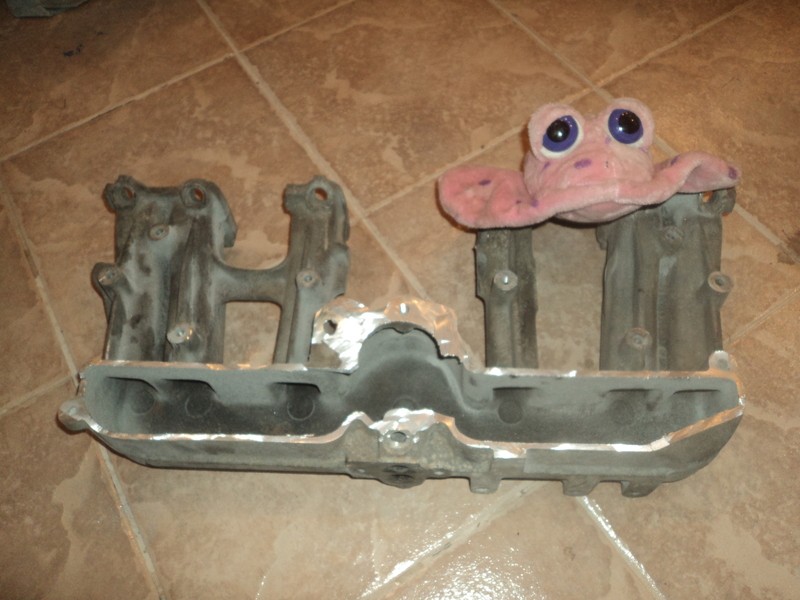 Then sandblasted.
I made a wood pattern with another piece of wood to keep it straight.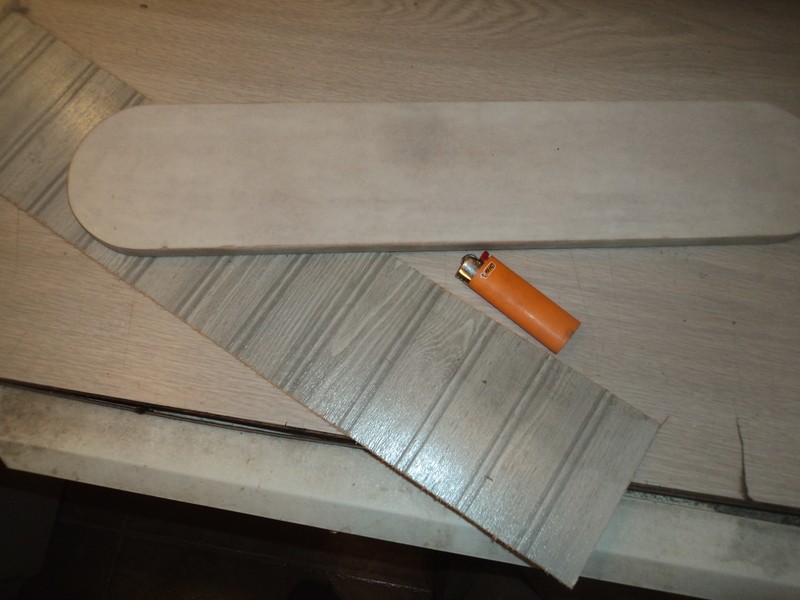 And wood glue .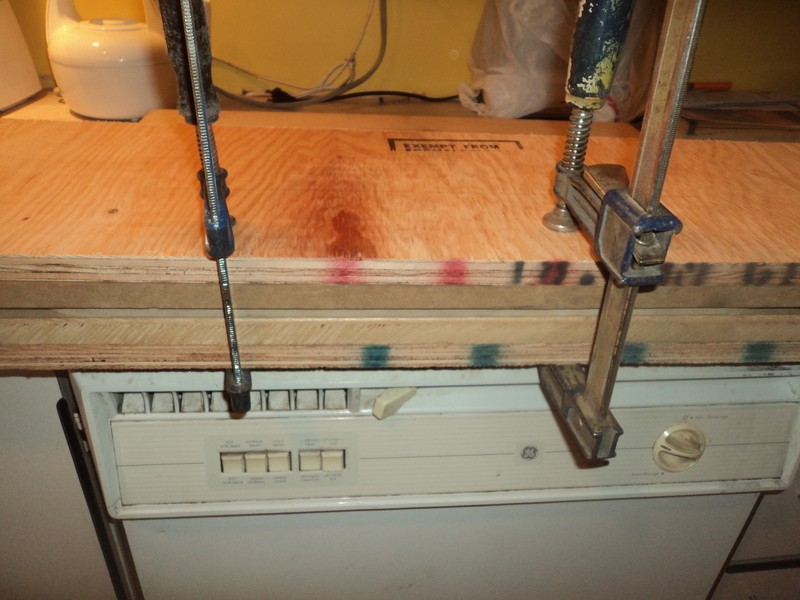 Now it s straight.
So, let s make the carb adaptor. Made of foam. with the help of my cheap drill press and sand paper.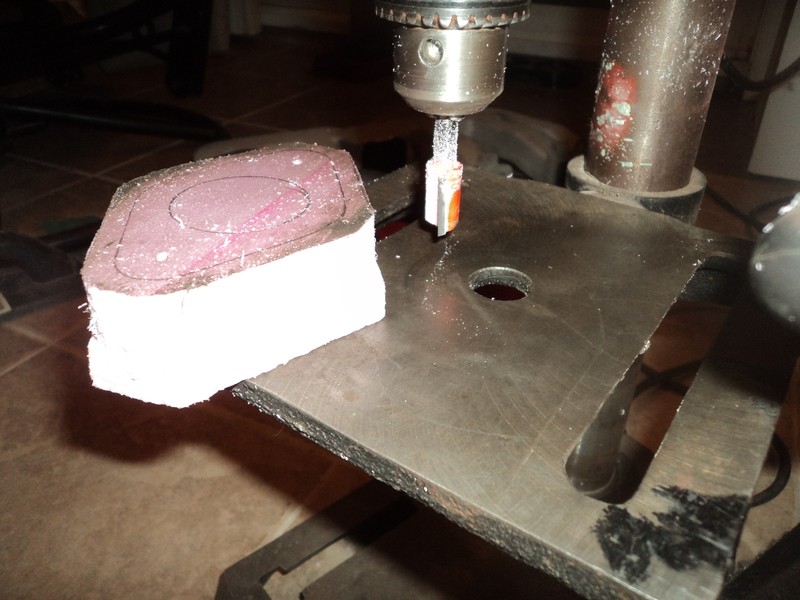 Now I have a problem . It took hours to make this, And I need 3. So I m lazy and use Silicone, Acrylic paint and water.
Silicone cure with moisture, so if you mix Silicone and water it cures in about 15 minutes. The paint is just to see the if the mix is ok. Acrylic because it s water based . I found this trick on a taxidermy forum. don t ask me why I ended there .. As I m quite allergic to acetic acid, it s a nice game :P I swear when eatind mustard, Imagine Silicone ...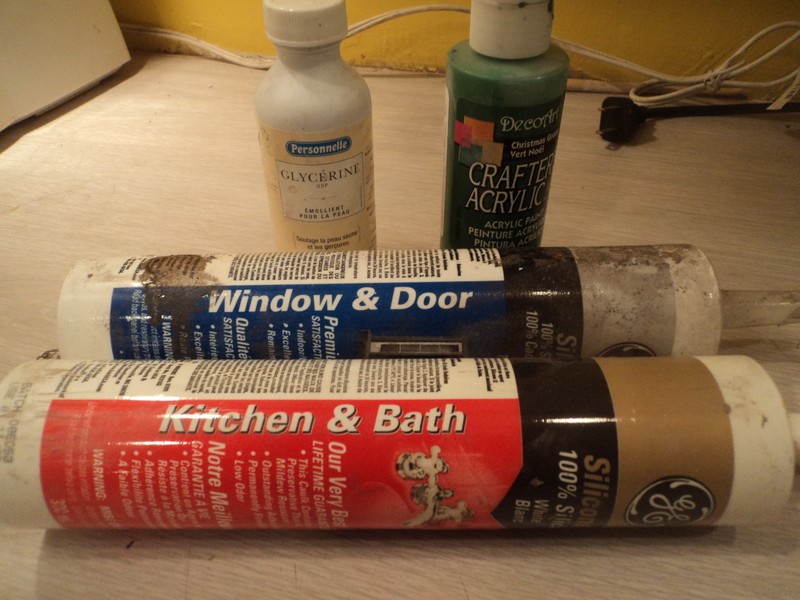 Now I have a nice mould. Just have to pour plaster inside. I used a special plaster, really strong. It s used to make sculptures outside. Why ? A regular Paris plaster would be right, but I didn t have anymore. nor the local Home Depot ...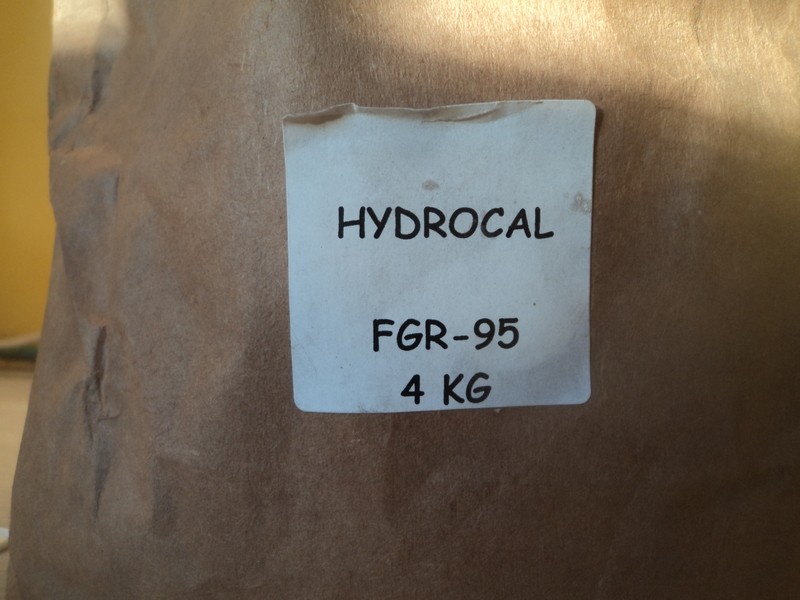 I now have a pb. This plaster doesn t dry. Maybe it s been for too long in the garage at -20 Celsius. So I have to use the micro wave. It works but bubbles are annoying. So I use the regular oven.
The goal now is to finish the pattern, then pour aluminium in a mix of sand and clay.
Like this :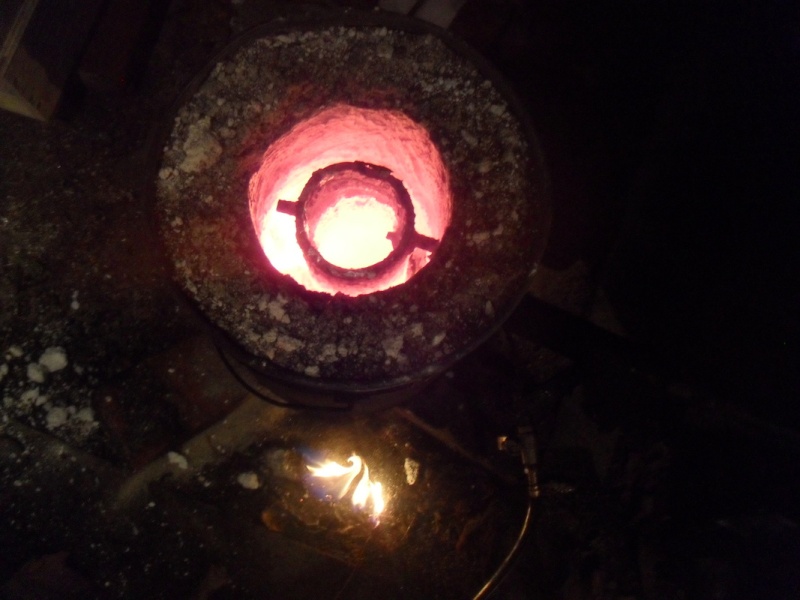 To have this :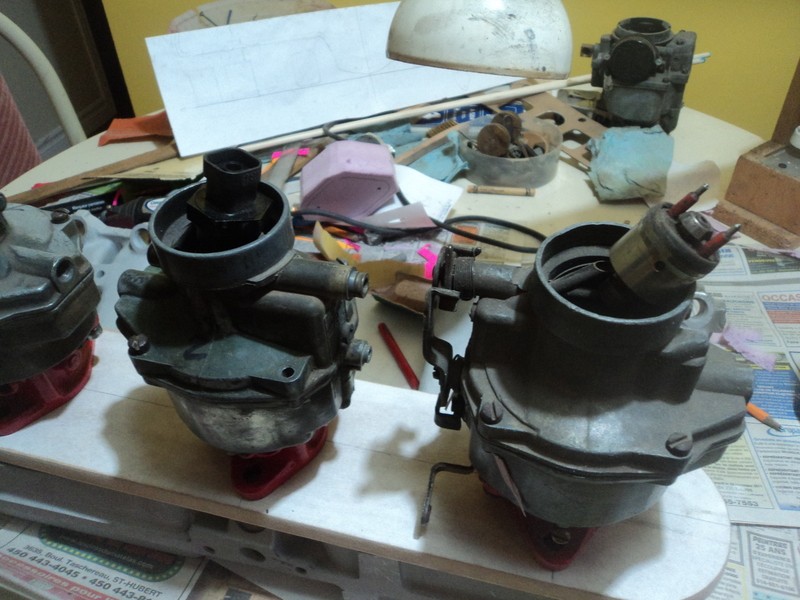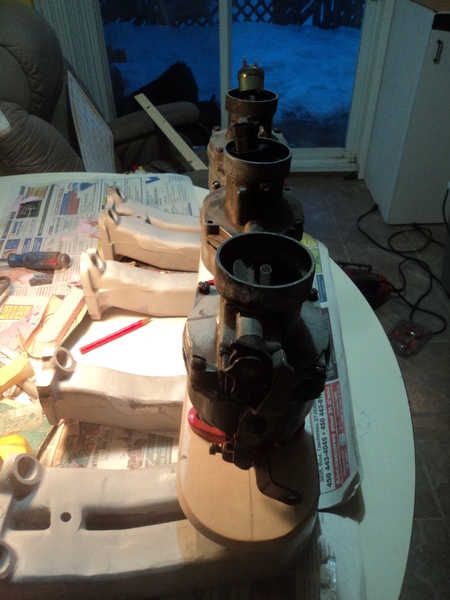 Yes, there s still snow outside.
The TBI injector are from a 305 SBC,Megasquirt to deal with this.
Of course it s still in progress, I will post pictures of the work.
I still use the accel shaft, the design is made this way.
There s a lot of beer enginering there. with my favorite CAO program. Paper and a pen ..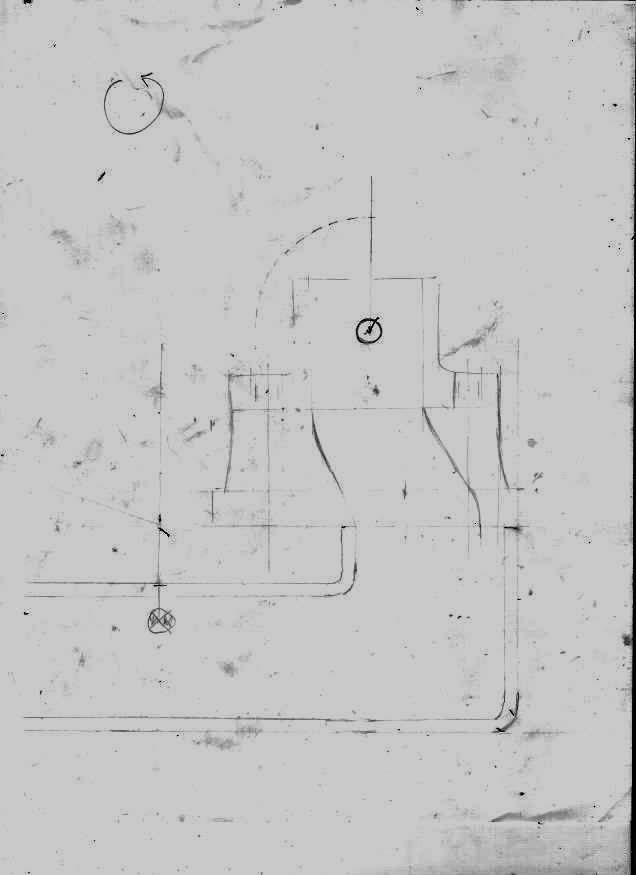 First mold done ...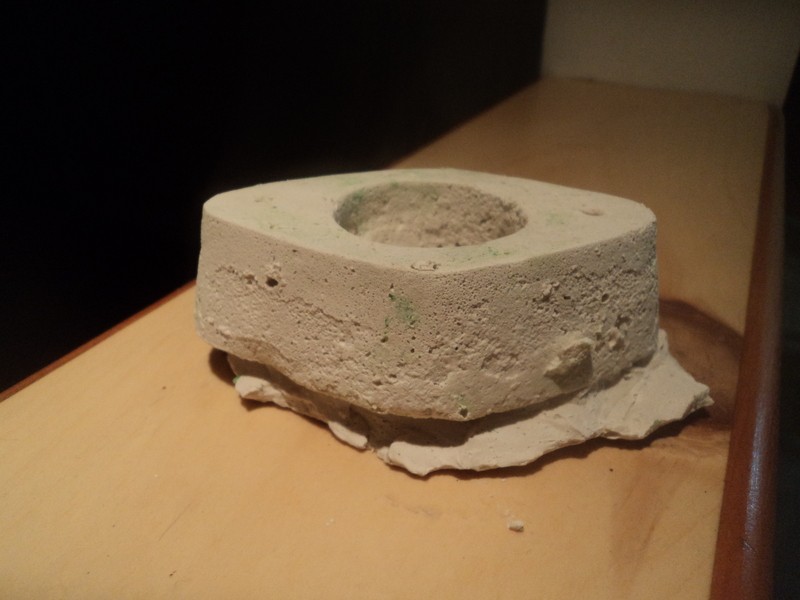 The defects will be solved. I need to make cores before casting, it s not streight. I like tu use a mix of clay and sand. It s fast and easy. Just remember I m french, so english is really not my native language :P
Writing and posting pictures was quite a long as doing the job, so please enjoy :P