Did the plugs and the test today. Here's the gritty on the old plugs.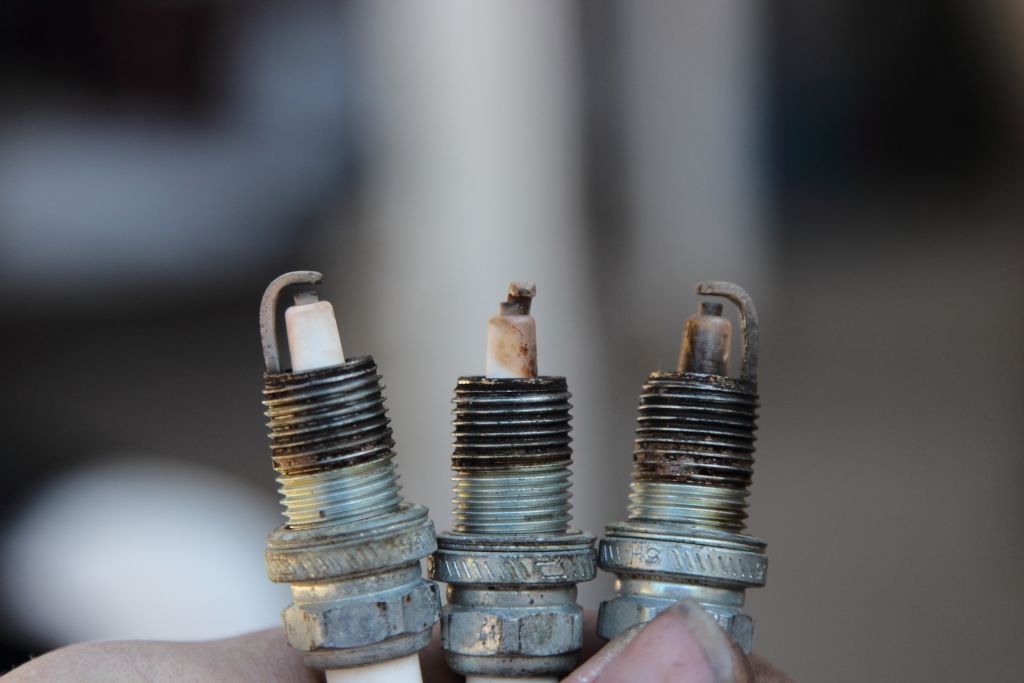 All of the plugs look good on one side and stained on the other. They were all also horribly gapped.
As for cylinder compression CONSIDER THE FOLLOWING BEFORE YOU READ THE NUMBERS: It appears my 14mm fitting is not deep enough to securely seat in the plug hole. I can barely get two or so threads in with the O-ring removed but as a result all the readings will be lower than normal due to leaking around the fitting.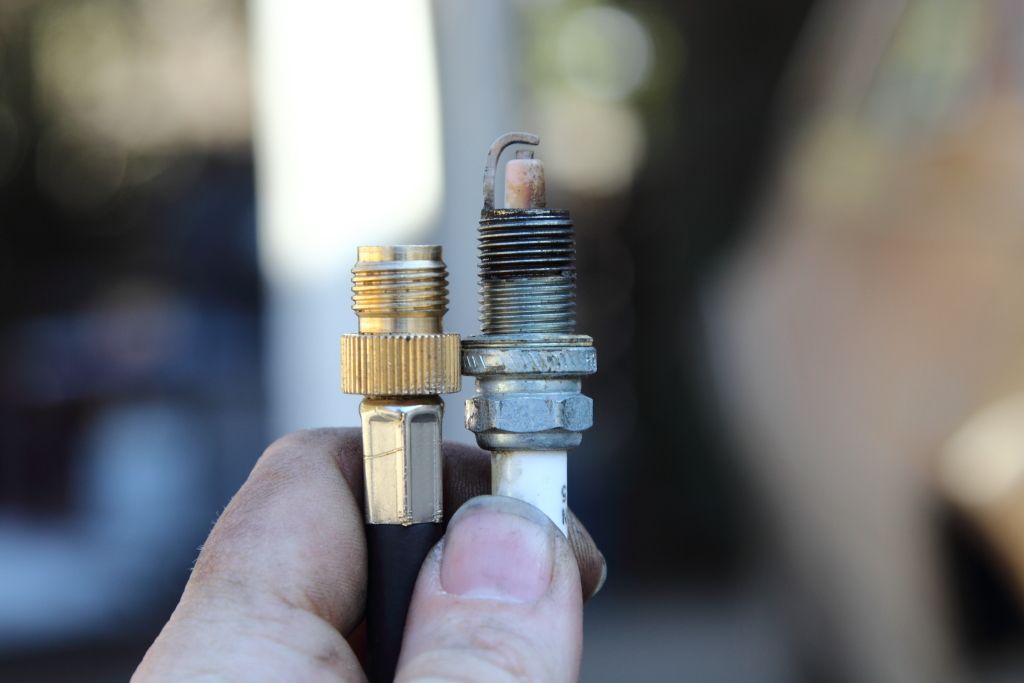 1 - 150psi (easy reach, could screw the tester in a bit more with pliers)
2 - 130psi
3 - 135psi
4 - 140psi
5 - 135psi
6 - Unable to get the tester in
So taking the above while aware the tool was not installed properly it looks pretty uniform between cylinders and reasonably good
this is too obvious and oyu sound alert, but it's not over-full of oil?
No that's a valid question to ask. When I bought the car six months ago the oil level was sitting above the FULL line (and over the "FULL" text on the dipstick). Today it's still above the FULL line but it's now down to about 1/4" above the line.
with the engine stopped, you can manually check for a sealed crankcase; put a hose on the PCV and blow into it like inflating a balloon. it should hold the pressure reasonably well with your finger on the end of the hose
I plugged the PCV ports and used a piece of radiator hose to blow air in via the oil cap. It's holding pressure pretty good, though it's clearly leaked oil since I wiped the manifold down yesterday.